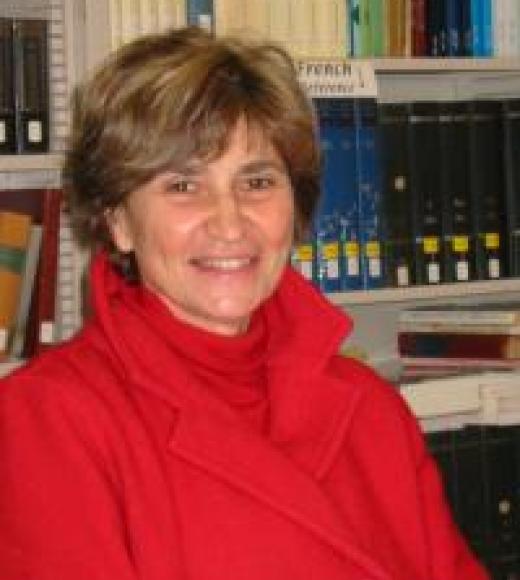 Position Title

Professor Emerita of Italian and Comparative Literature
Bio
Education and Degree(s):
Ph.D., University of California, Berkeley
M.A., University of California, Berkeley
A.B., German, Washington University in St. Louis
Research Interest(s):
Renaissance Literature of Italy, France and England (some interest in early modern German literature)
Psychoanalysis, with a special interest in mourning and trauma
Gender studies
Feminist Theory
Post-humanist Theory with an emphasis on animals and human culture
Profile:
Juliana Schiesari is the author of The Gendering of Melancholia: Feminism, Psychoanalysis and the Symbolics of Loss in Renaissance Literature, and co-editor of Refiguring Woman: Perspectives on Gender and the Italian Renaissance. Her areas of research include: feminist theory, psychoanalysis, Renaissance and early modern literature, women's literature and cultural studies. She is currently writing a book on the politics of domestication of women and animals.
Selected Publications:
Polymorphous Domesticities: Pets, Bodies and Desire in Four Modern Writers (University of California Press, 2011)
"Melancholia and Mourning Animals: JM Coetzee" in The Literature of Melancholia: Early Modern to Post Modern, eds. Martin Middeke and Christina Wald (Palgrave, 2011)
Beasts and Beauties: Animals, Gender, and Domestication in the Italian Renaissance (Univ. of Toronto Press, 2010)
The Gendering of Melancholia: Feminism, Psychoanalysis and the Symbolics of Loss in Renaissance Literature (Cornell University Press, 1992)
Refiguring Woman: Perspectives on Gender and the Italian Renaissance, co-edited with Marilyn Migiel (Cornell University Press, 1991)