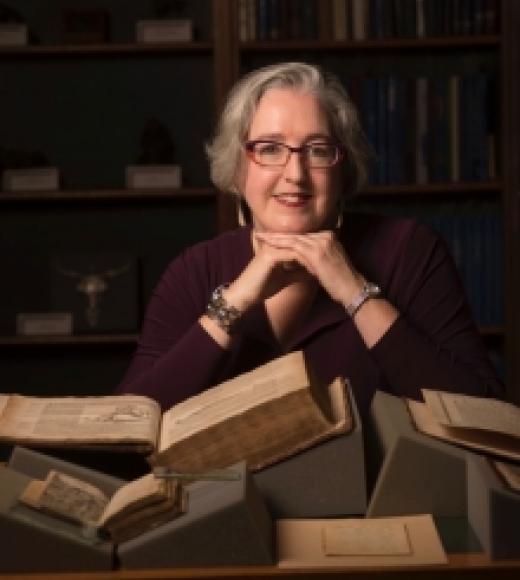 Position Title

Distinguished Professor of English
Bio
Profile
Professor Dolan joined the UC Davis faculty as Professor of English in 2003. Before coming to Davis, she taught at Miami University, as well as the University of Chicago and Columbia University. Her research focuses on early modern English literature, law and history (1500-1700). While her interests are wide-ranging, she has a long-standing commitment to Shakespeare and his contemporary dramatists. In 2004-5, she served as the President of the Shakespeare Association of America. She has also edited six Shakespeare plays. In addition, she has published five books and numerous articles in journals and edited collections. You can find internal and external links to some of those publications below. An award-winning teacher, she offers courses including Shakespeare, Law and Literature, and Children's Literature.  
Dolan has held fellowships from the John Simon Guggenheim Memorial Foundation, the National Endowment for the Humanities (at the Newberry Library and the Folger Library), and the Monticello College Foundation. Most recently, she was the Fletcher Jones Foundation Distinguished Fellow at the Huntington Library. At Davis, she has been named an Outstanding Graduate Mentor, a Herbert A. Young Society Deans' Fellow, and the recipient of an Academic Senate Distinguished Undergraduate Teaching Award and the UC Davis Prize for Undergraduate Teaching and Scholarly Achievement.
She is currently working on a book, tentatively entitled Digging the Past:  How and Why to Imagine Seventeenth-Century Agriculture. Chapters on composting and soil amendment, local food, natural wine, and hedgerows reveal how the seventeenth century continues to shape both hands-on practice and popular anglophone ways of imagining and describing what farming should be and do. In November of 2018, she will lead a Folger Weekend Seminar related to this project.
Publication Spotlight
True Relations:  Reading, Literature, and Evidence in Seventeenth-Century England.  Philadelphia:  University of Pennsylvania Press, 2013.
Winner of the 2014 John Ben Snow prize from theNorth American Conference on British Studies.
"This is a richly provocative book packed with stimulating insights, a work from which every early modernist can learn. Dolan's subject is as much the methodology of historians as it is the mentalities of historical subjects. She is a reassuring guide to issues that have vexed historians for the last thirty years." —Malcolm Gaskill, American Historical Review
"[E]very scholar of early modern England ought to read this book. Dolan deftly cuts through the muddle that allows all of us, literary critics and historians, to acknowledge the limitations of our sources with one side of our mouths, while on the other side proceeding to read them however most suits our needs." —Ethan Shagan, Shakespeare Studies
"At a time when the value of literature--and literary analysis--is a matter of public debate, True Relations is a carefully constructed and ultimately persuasive argument for the importance of literary critical methods."—Paula McQuade, Modern Philology
"True Relations has elements of the manifesto, as well as manifest delight in relational interpretive practices. It deserves to be read by everyone working on early modern England."—David Cressy, Journal of British Studies
"Dolan is offering new agendas rather than solutions. She constantly turns to the question that if a text is to be regarded as 'evidence' what exactly is it evidence of? Her insights amount to a major contribution to early modern studies and deserve widespread consideration."—James Sharpe, Times Literary Supplement
"True Relations is the kind of book that will make all its readers reflect on their own methods and responsibilities as practitioners of academic disciplines."—Rebecca Bullard, Review of English Studies
Marriage and Violence: The Early Modern Legacy.  Philadelphia: University of Pennsylvania Press, 2008.
"a brilliant and challenging comparison of contemporary 
domestic violence and its early modern legacy" (Journal of Women's History)
"bold and original" (Journal of British Studies)
"marvelously polemical" (English Historical Review)
"challenging and provocative" (American Historical Review)

"Oh, how the quality of debate on same-sex marriage would improve if activists on the subject, candidates, and officials sat down to read it! Maybe it can be tossed out, like a bouquet, anywhere such players meet" (Chronicle of Higher Education)
  Other Books
Twelfth Night:  Language and Writing.  London: Bloomsbury Publishing, 2014.
 Whores of Babylon:  Catholicism, Gender, and Seventeenth-Century Print Culture.  Ithaca: Cornell U, 1999; paperback U of Notre Dame P,  2005.
 Five plays for the New Pelican Shakespeare (Richard II, As You Like It, Winter's Tale, Comedy of Errors, and Timon of Athens, now being reissued with new covers, below)
The Taming of the Shrew:  Texts and Contexts. Boston:  Bedford Books, 1996.
Selected Articles
"Blood of the Grape," Blood Matters:  Studies in European Literature and Thought, 1400-1700, eds. Bonnie Lander Johnson and Eleanor Decamp (Philadelphia:  University of Pennsylvania Press, 2018), pp. 211-23.

"Time, Gender, and the Mystery of English Wine," Gendered Temporalities in the Early Modern World, ed. Merry E. Wiesner-Hanks (Amsterdam University Press Gendering the Late Medieval and Early Modern World Series, 2018), pp. 19-46.

"Toast and the Familiar in Children's Literature," Food and Literature, ed. Gitanjali Shahani (Cambridge University Press, 2018), pp. 287-302.

"Compost/Composition" in Ground Work:  English Renaissance Literature and Soil Science, ed. Hillary Eklund (Duquesne UP, 2017), pp. 21-39. 

 "Witch Wives," The Oxford Handbook of English Law and Literature, 1500–1700, ed. Lorna Hutson (Oxford University Press, 2017), pp. 450-66.

"Social Contexting," Shakespeare in Our Time: Critical Perspectives A Shakespeare Association of America Companion, ed. Suzanne Gossett and Dympna Callaghan, Bloomsbury/Arden (2016), pp. 195-201.

"Mopsa's Method: Truth Claims, Ballads, and Print," Huntington Library Quarterly 79.2 (2016): 173-185.

"Scattered Remains and Paper Bodies: Margaret Cavendish and the Siege of Colchester," Special Issue on "Pre-Modern Flesh" edited by Holly Crocker and Kathryn Schwarz, postmedieval 4.4 (2013):  452-464.

"Mastery at Misselthwaite Manor:  Taming the Shrews in The Secret Garden," Children's Literature 41 (2013): 204-24.

"One Head Is Better than Two:  The Aphoristic Afterlife of Renaissance Tragic Plots," Laureations:  Essays in Memory of Richard Helgerson, ed. Roze Hentschell and Kathy Lavezzo (Delaware:  University of Delaware Press, 2012), 91-110.

"Shakespeare and Marriage:  An Open Question," Literature Compass:  Shakespeare 8.9 (2011):  620-634.

 "Re-reading Rape in The Changeling," Journal for Early Modern Cultural Studies 11.1 (Spring/Summer, 2011), 1-26.

"'Can this be certain?': The Duchess of Malfi's Secrets," The Duchess of Malfi:  A Critical Guide, ed. Christina Luckyj (London:  Continuum/Bloomsbury, 2011), 119-135. 

"Tracking the Petty Traitor across Genres," Ballads and Broadsides in Britain, 1500-1800, ed. Patricia Fumerton and Anita Guerrini (Burlington, VT:  Ashgate Press, 2010), 149-171.

"Why Are Nuns Funny?"  Huntington Library Quarterly 70.4 (December 2007):  1-26.

"Hermione's Ghost: Catholicism, the Feminine, and the Undead in Early Modern Studies," The
Impact of Feminism in English Renaissance Studies, ed. Dympna Callaghan (Palgrave, 2007), 213-237.

"Gender and Sexuality in Early Modern England," in Gender, Power, Privilege in Early Modern Europe, ed. Penny Richards and Jessica Munns (London:  Pearson/Longman, 2003), 7-20. 

"Battered Women, Petty Traitors, and the Legacy of Coverture," Feminist Studies 29.2 (Summer, 2003):  249-277.

"Reading, Work, and Catholic Women's Biographies," English Literary Renaissance 33.3(Autumn 2003): 328-57.

"Gender and the 'Lost' Spaces of Catholicism," Journal of Interdisciplinary History, 32.4 (Spring, 2002):  641-665.

"Reading, Writing, and Other Crimes," in Feminist Readings of Early Modern Culture: Emerging Subjects, ed. Valerie Traub, M. Lindsay Kaplan, and Dympna Callaghan   (Cambridge:  Cambridge University Press, 1996), 142-67. 

"'Gentlemen, I have one thing more to say':  Women on scaffolds in England, 1563-1680," Modern Philology 92.2 (1994):  157-78.

"'Taking the pencil out of God's hand':  Art, Nature, and the Face-painting Debate in Early Modern England," PMLA 108.2 (1993):  224-39. 

"The subordinate('s) plot:  Petty treason and the forms of domestic rebellion," Shakespeare Quarterly, 43.3 (1992):  317-40.